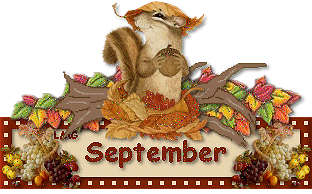 glitter-graphics.com

As September comes to a close, Miss Taylorbug is planning to take the State Capitol by storm! She's heading to Austin this weekend with Nana and Boppy. In addition, she's bringing along Champ, Hershey Bar and Poof (all stuffed animals who apparently were really ready for a trip!).
She's been suffering with allergies the last couple of days so we did not attend dance last night and enjoyed a 'quiet evening at home' instead. That's really what she called it :-)...now all of her bags are packed and Nana will pick her up from school. 
She's super excited and wanted to know if it will be big (I gave her a resounding 'yes') and then she asked if they would have a map (wasn't sure about that one). Then she informed me that Miss Whitney (from daycare) told her she would "learn a lot of stuff." I figured that one was a pretty safe bet as well!
Dave is working all weekend so it looks like it'll be me and the pups for the majority of the time. I've been suffering from allergies as well so a little down time is completely fine with me. Not to mention that I began working out again this week (after being too sick to do so for more than 2 weeks) so I'm a bit sore as well :-)...
Surgery to fix my deviated and twisted septum has been approved and scheduled for December 1. I fought for so long to get it approved by insurance and, now that it is, I realized I'm actually going to have to go through with it now! Oh well, it will be worth it...and I won't have to miss Disney on Ice, Thanksgiving or Christmas. Ok, enough whining from me...
Hopefully, we'll have pictures from the Capitol...I'm sure we'll have lots to discuss here next week!